Bus Tour, hike up the Golden Mount in shower flip flops, a new phone, and dinner with the locals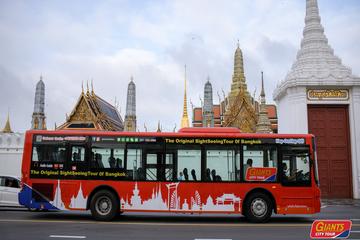 ous sunshine for the bus. When it arrived, I was the only person on it. My very own tour! Lol. I plugged in my headphones and as we drove around, I got the history of each place we passed. I admire the bus driver for having the patience and ability to drive in the city of chaos!! Many people and objects would have lost the battle had I been the driver!!!
I did almost the whole lap of the tour and was dropped off at MBK Center. My cell phone doesn't work here - only when I have wifi. Which isn't such a big deal but it would be really nice to have on the go maps and guides and access to places to see. So I went to the electronics floor to inquire. Again, mass chaos and instant overwhelm in this mall. I asked a few folks about sim cards - then was told my phone was locked. I went to go ask how much to have it unlocked and it was $100 USD - nope. With all the new and used phone options around here, I would just get a new phone. I could have gotten used, but the price difference was such that I would rather have new and be able to trust it works the whole time. I ended up bartering and wandering forever it seemed - iphones were out. They were way more than I wanted to spend for a 'burner' phone. I wound up finding a Samsung J4 - I know nothing about Samsung and due to the time zone difference, no one else was awake that could help me determine which way to go. The guys at the kiosk set it all up for me, got me hooked up with a data card and away I went - "only" 3000B. Less than $100 for a new smart phone, hotspot, and 30GB of data. I didn't want to spend that much, but to have internet all day vs just in wifi and being on the road for 2 months will be worth it.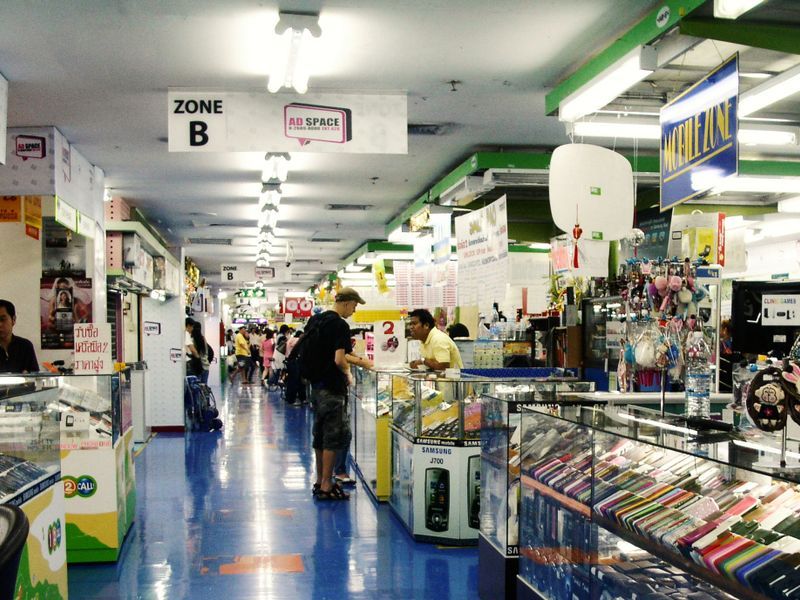 Midway through the mall I realized I was still wearing my shower flip flops. No wonder my back was starting to hurt a little. I swung through H&M out of curiosity - and it is quite possibly the most expensive place in the city. Which is weird as its complete opposite in the US.
Plain Jane Black work pants 3,999B - SO EXPENSIVE here
I left the mall and went to the taxi stand to get a number and then a taxi back to the hostel. I jumped in the metered taxi and the guy spoke no English. I was prepared and pulled up a map of the hostel just for that reason. He still had no idea. I pulled up a map of a couple of nearby parks and temples - no luck. So I hopped out of the cab and started walking. Of course, this turned into me walking all the way back to he hostel.. 4.x miles... in my shower shoes. Equivalent to $1 Old Navy flip flops.
"Mall Parking"
Lush walk home
Halfway there!
As I was walking back to the hostel, I saw the sign for the Golden Mount - and decided I would hike up it since it was getting to be near dusk - the views at sunset were probably pretty amazing. I got my gear on (pants and the shawl) - and sweating profusely (its 95 degrees out) I paid my way and headed up the 300+ stairs to the top of the Golden Mount temple. The views were stunning - from the temple itself to the views to the sounds of the monk chants... totally worth climbing... in the intense heat and humidity, with my giant blister, and wearing shower shoes. I am sure if I was transplanted back in the States at that moment, someone would have thought I Was homeless. LOL
Palace in the background
Golden Temple at night - with a little Christmas in front and palm trees in back - GORGEOUS!
Then I wandered towards home once again - and realized I Was starving. I saw a restaurant with a crazy long line of locals - figured it must be good so I took my place in line.
I saw that I could sit in or take home - I was tired, so I decided I would take home. The line was 100% worth it! I got my shrimp, egg pad thai and was on my way to chillax at the hostel.
Another high mileage day on my feet! In shower shoes... oops.
I booked another night as I had zero plan for where to go next and still wanted to see the Palace.